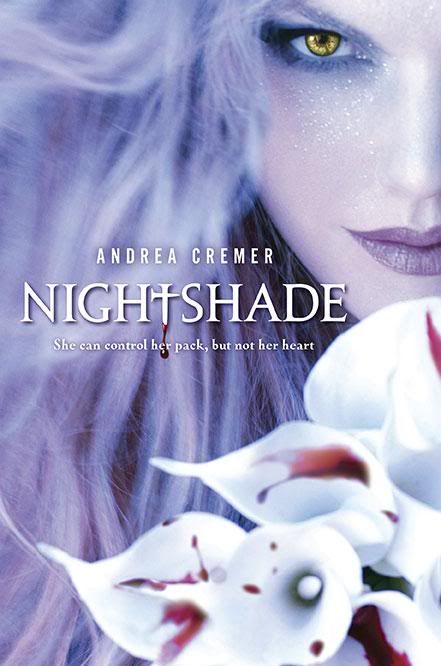 Calla Tor has always known her destiny: After graduating from the Mountain School, she'll be the mate of sexy alpha wolf Ren Laroche and fight with him, side by side, ruling their pack and guarding sacred sites for the Keepers. But when she violates her masters' laws by saving a beautiful human boy out for a hike, Calla begins to question her fate, her existence, and the very essence of the world she has known. By following her heart, she might lose everything--including her own life. Is forbidden love worth the ultimate sacrifice?
Before reading Nightshade, I participated in the
Shay Doran Shadow Days
promotion for the book. It was weird reading the book after seeing videos of Shay, but it was interesting because it's a prequel of sorts to Nightshade. You don't need to read the blog to read Nightshade, but it's fun.
When I started the book, it took me a while to get into it. It was that same problem I had with Graceling. The story starts and you're dropped in the middle of everything with not much explanation at the beginning. Once I got into it though, I couldn't put the book down.
Calla, the main character, is a Guardian - a person with the ability to shift into a werewolf. Her whole life is planned by the Keepers - magicians who control the town and gave the Guardians their powers. She's set to marry pack leader Ren and control the new wolf pack. But when she meets Shay, her world is turned upside down.
The story in this book is fantastic, and the characters are amazing. They are awesomely well developed. Nightshade is funny, suspenseful, and so, so good. It's a must read.
5/5
As a bonus, here's the cover for Nightshade's sequel, Wolfsbane!